"Would I want a Nokia C7 this Christmas?," the email asked. I thought, is this a trick question? Who wouldn't want a brand new phone this Christmas? Not to mention that it's from Nokia, the maker of the most user-friendly phones and the undeniable leader of the pack.
Why would I want a Nokia C7 this Christmas? Well, because it is the perfect gadget for a mom like me.
I am a typical mom and I love to document every milestone in my child's life. It's a very good thing too that I became a mom when digital cameras are slowly being introduced and cellphones have already become equipped with a basic VGA camera. I must have taken a thousand pictures of my daughter and have not spent so much on having them developed in print. I can store the pictures that pass my judgement, print those that I really love and want to put in a conventional scrapbook, and delete anything that is unflattering and best left forgotten.
I also have a videos that capture those once-in-a-lifetime moments. Some I've gotten around to editing so it would come out more nicely. The others are still very, very raw.
The only problem is, the quality of the pictures and videos leave much to be desired. And this is where the Nokia C7 would come in very handy! With an 8 megapixel camera, which by the way a higher resolution than my cheap digital camera, I can capture those once-in-a-lifetime moments I told you about and not have to suffer watching the pixelated version of it! Don't you just hate it when the moments you sooo want to keep alive and vivid through videos and pictures are made all the more blurry and fuzzy?!
I noticed that as my daughter grew up and learned more "tricks" that amuse us and endear her to us, still pictures weren't enough. The VGA camera in my phone can capture a certain scene clearly, provided you don't zoom in on the subject and have the perfect lighting, but it just couldn't keep up anymore. I want to video my daughter on and on and on!
But with the Nokia C7's HD video, I expect this won't be much of a problem. The photos AND videos would surely turn out great!
I am especially excited because I'll be giving birth this coming January, which means I've got a whole new life to document!

Another thing that made Nokia C7 my cellphone choice this Christmas is that I can watch my favorite TV shows in it. I can watch CNN, BBC and other channels, but most especially I can tune in and watch Glee! I so love Glee! I've downloaded its albums and even my 7-year-old daughter knows the songs by heart and loves rolling her hips to Proud Mama.
Madam Cory, a gLeek even before it became popular!

I don't have a car of my own but I can surely appreciate the Nokia Mini Speaker MD-9 that comes with it. These are perfect for those times when I am cleaning the house, preparing food, washing the clothes , those times when I usually play music to keep the mood light and fun. I'll turn the music up, playing my current favorites and do my chores more energetically!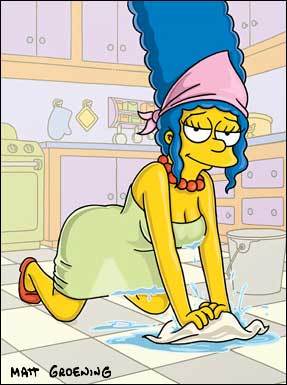 I am even planning to load some classics and lullabies for my baby to listen to. Too bad this come a little too late for some prenatal Mozart or Beethoven to stimulate his brain development. But, hey, I've still got a good 7-8 weeks to go! I can still make him listen to some before he ventures out into the world.
I can't wait to have this little trinket that it'll probably never leave my bag. This Nokia C7 will be a wonderful device to record and immortalize all our family moments.

Having a Nokia C7 this Christmas would indeed be the best gift, second only of course to my bundles of joy!